A Little About Us
Welcome to Chabad Emeryville, a Jewish community that feels like home. Our Chabad is led by Rabbi Mendy and Menucha Rachel Blank, who are dedicated to providing a warm and inclusive environment for Jewish individuals and families of all backgrounds to connect with their heritage and traditions.
Rabbi Mendy, born and raised in South Beach, Florida, completed his rabbinic studies in Chicago, France, and London. Menucha, a native to the Bay Area, holds a Bachelor's degree in liberal arts and specializes in Early Childhood Education. Together, they bring a unique blend of knowledge, experience, and passion to Chabad Emeryville. They are both deeply committed to creating a welcoming atmosphere for all members of the community. The Blank's live in Emeryville with their 3 adorable children, Chana, Levi, and Yaakov Dovid.
Rabbi Mendy and Menucha are excited to work with the community and be able to offer a wide range of programs and services that cater to all ages and affiliations. From services, Torah classes, Shabbat and holiday celebrations, to educational programs for children and adults, we have something for everyone.
At Chabad Emeryville, we believe that every Jew has a unique and valuable role to play in the Jewish community, and we strive to create an atmosphere of acceptance and inclusion for all. We're not just a community center, we're a family, and we can't wait to welcome you into our family. Come and join us for our upcoming events, services, and programs, and see for yourself why Chabad Emeryville feels like home.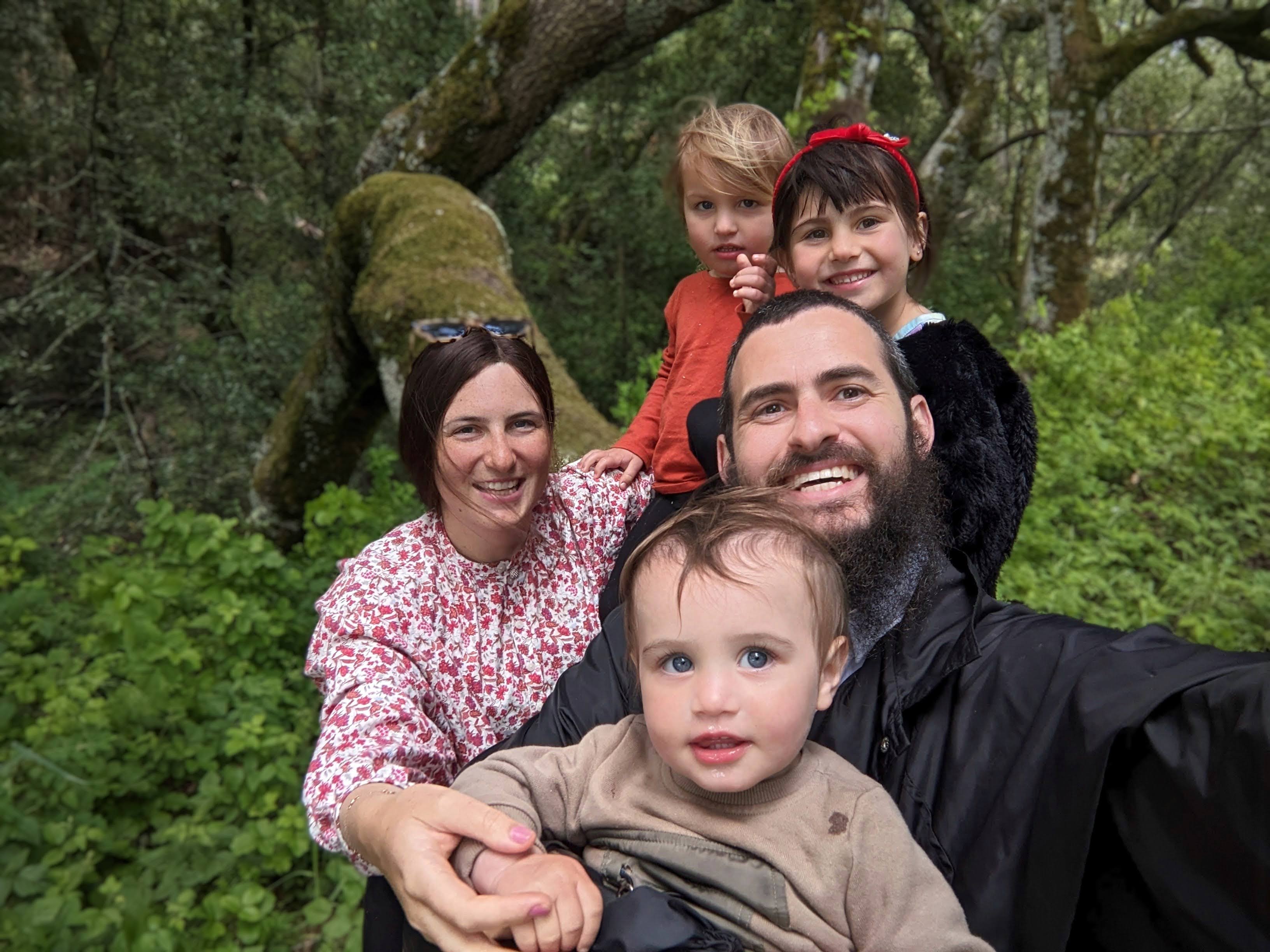 Now we would love to hear about you!
Let us know you read about us and would love to connect or find out more.
Everyone has great talents, and we need everyone's input in community building. Please contact us with great ideas, volunteering, or to find out how you can contribute to the community.
Mission Statement
We provide the joy of Judaism to the entire Jewish community in the Emeryville area. Strengthening Jewish awareness, pride and continuity for our present and future generations.
We provide a venue for Judaism in a traditional yet contemporary and relevant manner that will enhance the Jewish experience for all who participate in our programs, events and informal encounters.
Chabad services every individual or family that walks through our doors. We are open to Jews of every shade, stream, or color, whether they consider themselves secular, reform, conservative, traditional, or undecided. Each individual and family defines the level of involvement that fulfills their own needs.
The Chabad Center fulfills its mission by providing unique Jewish experiences that touch and inspire their participants and by creating exciting hands-on programs for children and families that bring tradition alive. Our full range of services includes Shabbat experiences, adult education, children's programming, outreach support, and counseling services for those in need.
We are dedicated to inclusiveness as we provide traditional Judaism in a very open and accepting way that permeates all our programs and services. We create an environment that allows everyone to feel comfortable and connect with their Judaism. No matter how people define their relationship to their Jewishness, be it reform, conservative, agnostic, or traditional, here at Chabad the labels are irrelevant. Every individual's meaning of their Jewishness is respected as our Center thrives on the common ground of our Judaism itself. 
Our Values
·We believe Judaism should be experienced in a joyful, relevant and meaningful manner.
·We respect every individual for who they are, and don't try and impose any practice of Judaism on anyone. We believe that diversity enriches our Jewish community.
·We are there for everyone regardless of religious observance or beliefs, affiliation or lack of it.
·We believe in nurturing everyone's journey of self-examination and making meaning of their Jewishness.
·Involvement in Chabad Center is open to everyone regardless of one's financial means.
·Our shared history and common bonds as a Jewish community are an eternal source of connectedness, strength and support. The Chabad Center is dedicated to sustaining our Jewish communal life and its inspiration and empowerment for us all.
More About Chabad
With over 3,000 international branches, Chabad-Lubavitch is one of the largest Jewish organizations in the world today. 
Chabad-Lubavitch embraces a philosophy of study, meditation, and social outreach that bridges rigorous academics with proactive community involvement. Chabad's rapidly growing array of educational institutions, outreach programs, and social services has made it one of the most dynamic forces in modern Jewish life.
"Chabad" is a Hebrew acronym for "Wisdom, Understanding and Knowledge," and Lubavitch is the town in White Russia where the movement was based for more than a century.  The word "Lubavitch" means "brotherly love," which is emblematic of the love and dedication that characterizes Chabad-Lubavitch and its emissaries.
See more about Chabad Philosophy
Founded in 1772 by Rabbi Schneur Zalman of Liadi, Chabad promotes the mystical, traditional, legal and social principles of the Torah — while using modern methods and technology for education, community outreach, youth programs, crisis intervention, and other social services. Chabad is always innovating new approaches for its educational and community services but keeps them rooted in traditional Jewish values.
Chabad has consistently been at the forefront of Jewish education and community activism. The work of Rabbi Menachem Mendel Schneerson, the Lubavitcher Rebbe who assumed leadership of the movement in 1950, is legendary. Motivated by a profound love for humanity and spurred by boundless optimism, the Rebbe lifted the global Jewish community from the ashes of the Holocaust and launched an unprecedented range of Jewish institutions, outreach programs and social services.